This is a big release, focused on safely and securely storing and accessing your client data.
Some of the highlights are:
Better handling of dependents (eg: children).
A new client homepage puts all the important information about a client right in front of you.
The information you keep has been simplified and we've made it more clear specifically what information is used where.
Download your client list!
Better handling of dependants
Many of you have asked how best to handle the case where, for example, you might have a child who is the dependent of a parent.
Given that previously we required phone numbers and emails to be unique, this was a problem. Well, the great news is that we no longer have that restriction! Now you can safely create multiple clients with the same contacts.
For example, if you have Jane Smith who is the parent of John Smith, you can now create both clients with Jane's phone number as the primary contact on both. You can also load their billing and medical aid information separately.
A new client homepage
The new main page for a client now puts all the critical information about a client upfront and centre. From the client page you can immediately get great context about a client: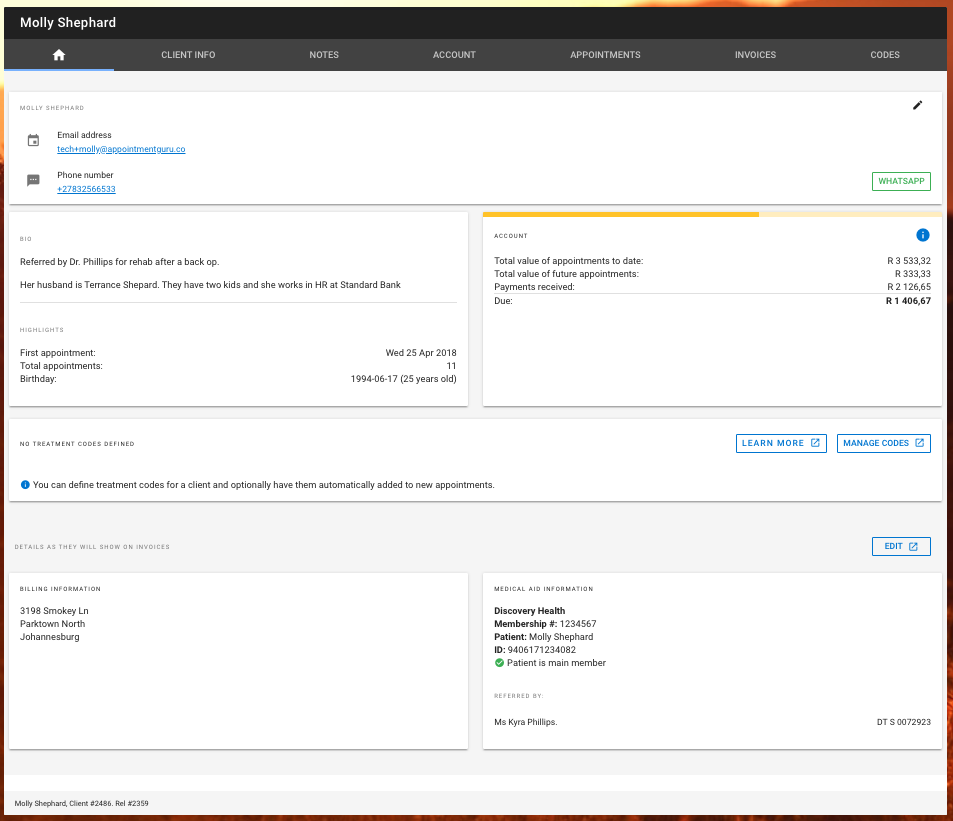 Store their bio so you know a little bit about them
Get an overview of their appointment and billing history
See what their invoicing details look like
and, if you're a medical practitioner, see what (if any) ICD-10 codes are currently relevant to them
Other small improvements
Download your client list! - from the clients page, click the cloud download button.
Keyboard shortcuts - to help you get things done more quickly. Click the blue plus (bottom right) to see all the available shortcuts.